per person
3-hour lunch cruise
3-course seafood & carvery lunch
Tempting dessert, tea & coffee
Large TV screens to watch the race
Outstanding value bar packages
Join in the onboard sweepstakes
Upbeat music & fun atmosphere
Prizes, giveaways & more!
Melbourne Cup Lunch Cruise
Experience Melbourne Cup in style aboard a 3-hour lunch cruise on spectacular Sydney Harbour!

This Melbourne Cup, experience something a little different and join us for 3 hours of cruising on spectacular Sydney Harbour accompanied by a delicious seafood and carvery lunch served to your table. Come out in your finest racing attire and enjoy the comfort of allocated indoor seated dining as well as the buzz of upbeat music, people discussing their hot tips and all the excitement of the day's events. Enjoy bubbles from our fully licensed bar and don't miss out on photo ops of the beautiful sights from spacious outdoor viewing decks. Try your luck and join in on the fun with the onboard sweepstakes and before you know it, we'll be crossing live to Flemington on large screens for the race that stops the nation!
This cruise is perfect for friends, family or office outings and a great way to enjoy all the excitement of Melbourne Cup on one of the most glamorous settings in the world, Sydney Harbour! 
Don't forget to take a look at our all-inclusive beer and wine packages below.
Cruise inclusions
3 hour cruise on spectacular Sydney Harbour
Watch the race live on large screens

3-course seafood & carvery lunch
Selection of cakes, fresh seasonal fruit, coffee and tea

Fully licensed bar - bar packages available
Allocated indoor seated dining

Enjoy the sights from spacious outdoor decks

Professional photographer on board

Enter and win lucky door prize and giveaways
Testimonials

Happy we organised our Melbourne Day outing with Vagabond! Great food, outstanding service, sweepstakes got everyone involved and got to see the race on big screens. See you again next year!


We would like to thank Vagabond for a wonderful experience. The staff were friendly, the buffet had something for everyone and the seafood was plentiful and fresh

Contact Us CTA - Blue Background
Cruise Feature Details
Lunch Cruise Menu
Fresh seafood selection
Fresh tiger king prawns served with Thousand Island dressing and lemon wedges (gf)
Chilled Sydney rock oysters served with sea salt and lemon wedges (gf)
Smoked salmon rosettes, capers and fresh dill (gf)
Meat & Chicken
Slow-cooked, pulled beef brisket with gravy and assorted condiments (gf)
Moroccan spiced chicken with yogurt and mint sauce (gf)
Also at the buffet
Freshly tossed penne pasta with creamy mushroom & white wine sauce (v)
(V) (GF) Crispy roasted vegetables with herbs, garlic and cracked peppe
Oven roasted baby potatoes with virgin olive oil, oregano and rock salt (v) (gf)
Wild mixed leaf salad (v) (gf)
Macaroni pesto salad with marinated roast vegetables and parmesan (v)
Baby beetroot and spinach salad with feta, walnuts and balsamic vinaigrette (v) (gf)
Finely sliced classic coleslaw (v)
Crusty mixed dinner rolls (v)
DESSERT
Following delightful desserts
A delicious assortment of cakes (v)
Platter of freshly sliced seasonal fruits (v) (gf)
Served with
Freshly percolated coffee and a selection of herbal teas
Sample menu, items and prices may change without notice
 Dietary requirements can be catered for upon request – min. 72 hours notice required. Please speak with your friendly event coordinator
-
GF | Gluten Free  V | Vegetarian
Sample menu - items subject to change without notice
Food allergy disclaimer
Please be aware that our kitchens process foods containing 
eggs, dairy, gluten, seafood, nuts, sesame seeds and capsicum. Whist measures are taken to avoid cross contamination, we can not guarantee a total absence of these products from any of our dishes.  Vagabond Cruises does not accept liability for any adverse reactions due to allergy or intolerance from  food consumed on board.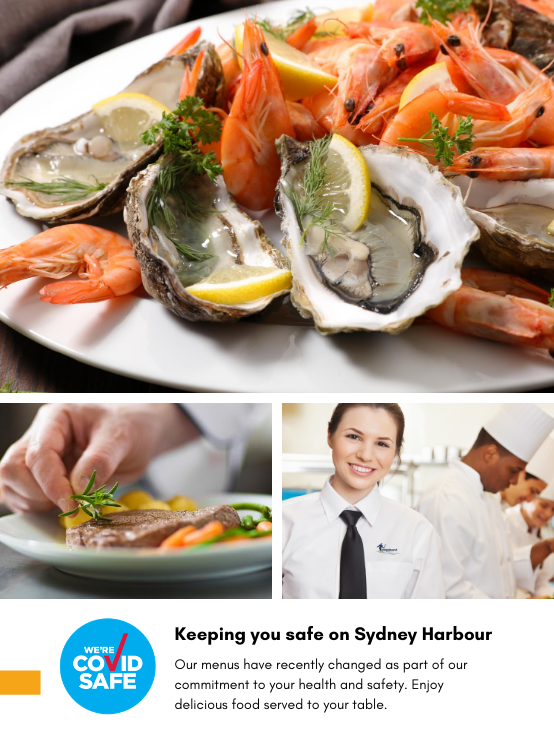 ---
ADDITIONAL UPGRADES
OPEN BAR PACKAGES & OTHER UPGRADES
Our bars accept both cash and card payments. Choose to pay as you go, run a tab or take advantage our bar packages below | PLEASE NOTE: All members of a group booking or groups travelling together must be on the same bar package.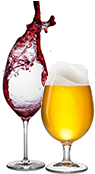 Vagabond Package
HOUSE BEER, WINE, SOFT DRINKS & JUICES
$35
per person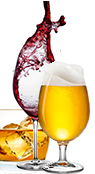 Executive Package
EXTENDED BEER COLLECTIONS, SPIRITS & LIQUORS, PRE-MIXES, WINE, SOFT DRINKS & JUICES
$45
per person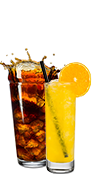 Cadet Package
A SELECTION OF SOFT DRINKS & JUICES
$14
per person
RSA Notice: Vagabond Cruises operates under the laws and guidelines of Responsible Service of Alcohol (RSA). In the interest of harm minimisation, our staff and management reserve the right to refuse entry onto a vessel or service of alcohol to any person who is under 18 years of age or not able to produce acceptable proof of age, who may appear to be intoxicated or deemed to be behaving in a disorderly or disruptive manner.
RSA practices and the right to refuse service also applies to pre-paid packages.
ADULT

$109
ADULT w house beer, wine & soft drinks
$144

ADULT

w premium open bar

$154
-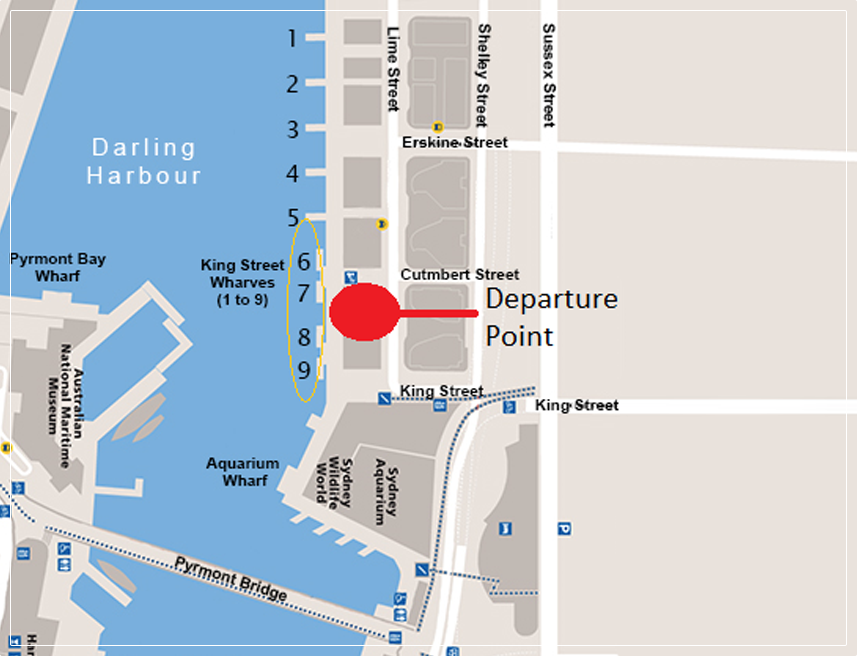 -
DEPARTURE INFORMATION
Cruise date: Tuesday, 7 November 2023
Departure location: King Street Wharf, Darling Harbour -  Bookings essential
TUESDAY
1:00PM - 4:00PM
Subject to availability
The information provided here is a guide and is subject to change without notice. Please refer to your boarding pass for accurate departure information. Please arrive 15 mins prior to cruise time for boarding.
As part of our commitment to providing a timely service, we cannot wait for late arrivals. Tickets are non-refundable and non-transferable for no-shows or late arrivals.
Contact Us CTA - Blue Background