per person
3-hour cruise on Sydney Harbour
Fully licensed bar - packages available
Live Irish band
Individual "hot box" dinner included
Just $89 with beer and wine
Meanest & greenest dressed prizes
Indoor & outdoor decks for 360º views
St. Patrick's Day Party Cruise
Celebrate the feast of St. Patrick on spectacular Sydney Harbour!

Join us as we celebrate St. Patrick's Day on spectacular Sydney Harbour! Experience three hours of cruising with live music, a fully licensed bar (and some outstanding value bar packages), your own "hot box" dinner and 360º views of the gorgeous sights.
In addition to the usual selection, our bartenders will also be serving up Guiness, Jamieson and Bailey's, not to mention a couple cheeky cocktails. We'll also be giving away a prizes to the meanest and greenest dressed. 
Our vessels boast large indoor and outdoor viewing decks, perfect for your Sydney Harbour selfies! Don't miss out on the perfect way to spend St. Pats this year! 
Cruise inclusions
3 hour cruise on spectacular Sydney Harbour

Individual "hot box" dinner

Fully licensed bar - bar packages available

All-night DJ

Prizes for the meanest and greenest dressed

Themed decorations to set the mood

Enjoy the sights from spacious outdoor decks

Professional photographer on board
Testimonials

Excellent with very good live music, variety of food & drinks were delicious, service was fantastic & the crew was wonderful


We would like to thank Vagabond for a wonderful experience. The staff were friendly, the buffet had something for everyone and the seafood was plentiful and fresh


A beautiful Jazz cruise around the Sydney Harbour with brilliant staff, a great entertainer and wonderful seafood.

Contact Us CTA - Blue Background
Cruise Feature Details
Hot Box Dinner
Individually served box of delicious hot food, freshly cooked on board
Hot box includes:
Individual hot meat pie
Freshly baked potato wedges

 (v)

Served with classic tomato sauce
Dietary Requirements
Dietary requirements including vegan, vegetarian and gluten-free can be catered for upon request - min. 48 hours notice required

To make a special dietary request, contact our office on 02 9660 0388 or info@vagabond.com.au
GF | Gluten Free Selections  V | Vegetarian Selections
Food allergy statement

Please be aware that our kitchens process foods containing eggs, dairy, gluten, seafood, nuts, sesame seeds and capsicum. Whist measures are taken to avoid cross contamination, we can not guarantee a total absence of these products from any of our dishes.  Vagabond Cruises does not accept liability for any adverse reactions due to allergy or intolerance from  food consumed on board.
---
ADDITIONAL UPGRADES
OPEN BAR PACKAGES & OTHER UPGRADES
All of our vessels feature fully licensed bars and accept both cash and EFTPOS payments. Choose to pay as you go, run a tab or upgrade with one of our open bar packages. All members of a group booking must be on the same bar package.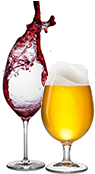 Vagabond Package
HOUSE BEER, WINE, SOFT DRINKS & JUICES
$30
per person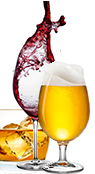 Executive Package
EXTENDED BEER COLLECTIONS, SPIRITS & LIQUORS, PRE-MIXES, WINE, SOFT DRINKS & JUICES
$40
per person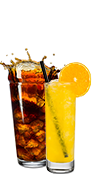 Cadet Package
A selection of soft drinks & juices
$12
per person
RSA Notice: Vagabond Cruises operates under the laws and guidelines of Responsible Service of Alcohol (RSA). In the interest of harm minimisation, our staff and management reserve the right to refuse entry onto a vessel or service of alcohol to any person who is under 18 years of age or not able to produce acceptable proof of age, who may appear to be intoxicated or deemed to be behaving in a disorderly or disruptive manner.
RSA practices and the right to refuse service also applies to pre-paid packages. 
Early Bird Rates
Offer until Mar 13th or until sold out
ADULT

$59
ADULT w house beer, wine & soft drinks
$89

ADULT

w premium open bar

$99
Cruise Rates 
From Mar 14th or when early bird sells out
ADULT

$69
ADULT w house beer, wine & soft drinks
$99

ADULT

w premium open bar

$109
DEPARTURE INFORMATION
Cruise date: Wednesday, 17th March 2021
Departure location: King Street Wharf 9, Darling Harbour - Bookings essential
WEDNESDAY
7:00PM - 10:00PM
Subject to availability
The information provided here is a guide and is subject to change without notice. Please refer to your boarding pass for accurate departure information. Please arrive 15 mins prior to cruise time for boarding.
As part of our commitment to providing a timely service, we cannot wait for late arrivals. Tickets are non-refundable and non-transferable for no-shows or late arrivals.
Contact Us CTA - Blue Background