per person
3-hour cruise Sydney Harbour
Delicious hot and cold finger food
Fully licensed bar - bar packages available
All night retro DJ 
Retro candy bar

Free entry to Retro Nightclub *

Discounts for large group bookings

Prizes, giveaways and more
Vivid Sydney Retro Boat Party
Get out your scrunchies and sweatbands, it's time for a totally rad retro party on spectacular Sydney Harbour!
Girls (and guys) just wanna have fun aboard our Retro Boat Party under the glowing lights of VIVID on spectacular Sydney Harbour!
Get emersed in a setting right out of the 80's and 90's with fun decor and memorabilia, grab a drink from the bar and get settled in with delicious hot and cold finger food served by our friendly staff. Grab some goodies from the 90s candy bar and don't forget to head out enjoy the gorgeous sights from the observation deck. Before you know it, you'll be ready to cut your best shapes on the dance floor as your retro DJ plays the most bangin' beats from the 80's & 90's. 
Retro attire is not compulsary, but definitely encouraged. Prizes and giveaways to be won by our best dressed dudes and dudettes. 
Cruise inclusions
3-hour cruise on spectacular Sydney Harbour
Allocated indoor seated dinning

Delicious hot and cold finger food

Fully licensed bar - bar packages available

All-night retro DJ

Enjoy all the harbour sights from spacious outdoor decks

80s & 90s themed decorations

Prizes and giveaways for best dressed

Professional photographer on board
Witness Sydney transformed by the lights of Vivid
Contact Us CTA - Blue Background
Testimonials

Our family had terrific time aboard the retro dinner with Vagabond Cruises. Good food, very friendly staff and great atmosphere!


Staff were fantastic! Their enthusiasm and genuine enjoyment and interactions with their clientele are all what made our Retro Cruise so much fun!!


Superb host, great staff, delicious food and retro DJ was spot on! Thanks Vagabond for a great night all round.

Cruise Feature Details
RETRO BITES MENU
ON ARRIVAL
> Captain's Harvest Board | Served to your table with assorted crostini 
Tomato and basil bruschetta deconstructed 

(vg)

Assorted cheeses

 (v) (gf)

Fresh cut seasonal veggies

 (vg) (gf)

Assorted dips
Marinated olives

 (vg) (gf)

Cold cut deli meats
Fresh fruit

 (vg) (gf)
FOLLOWED BY
> Delicious shared bites | Served to your table
Crispy vegetarian spring rolls 

(vg)

Mediterranean chicken skewers with tzatziki and crusty bread slices 

(gf*)

Garlic and coriander infused prawns hand rolled in golden crispy pastry served with sweet chilli lime sauce

Chunky cut sweet potato fries and creamy aioli 

(v)

Mini slow cooked rosemary lamb pies
DESSERT
90s nostalgia candy bar

Complimentary coffee and a selection of herbal tea available
-
*GF | Gluten-free without bread 
GF |Gluten Free V | Vegetarian V | Vegan
Sample menu - individual items subject to change without notice
Food allergy statement
Please be aware that our kitchens process foods containing eggs, dairy, gluten, seafood, nuts, sesame seeds and capsicum. Whist measures are taken to avoid cross contamination, we cannot guarantee a total absence of these products from any of our dishes.  Vagabond Cruises does not accept liability for any adverse reactions due to allergy or intolerance from  food consumed on board.
---
ADDITIONAL UPGRADES
OPEN BAR PACKAGES & OTHER UPGRADES
Our bars accept both cash and card payments. Choose to pay as you go, run a tab or take advantage our bar packages below | PLEASE NOTE: All members of a group booking or groups travelling together must be on the same bar package.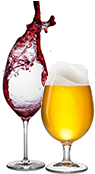 Vagabond Package
HOUSE BEER, WINE, SOFT DRINKS & JUICES
$35
per person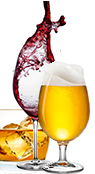 Executive Package
EXTENDED BEER SELECTION, PREMIUM SPIRITS & LIQUORS, PRE-MIXES, PREMIUM WINE, SOFT DRINKS & JUICES
$45
per person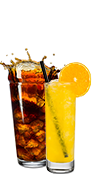 Cadet Package
A selection of soft drinks & juices
$14
per person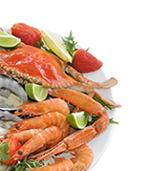 Seafood Platter for 2
Includes entrée serving of Fresh Prawns, Sydney Rock Oysters and Blue Swimmer Crab
$50
per person
RSA Notice: Vagabond Cruises operates under the laws and guidelines of Responsible Service of Alcohol (RSA). In the interest of harm minimisation, our staff and management reserve the right to refuse entry onto a vessel or service of alcohol to any person who is under 18 years of age or not able to produce acceptable proof of age, who may appear to be intoxicated or deemed to be behaving in a disorderly or disruptive manner.
RSA practices and the right to refuse service also applies to pre-paid packages.
-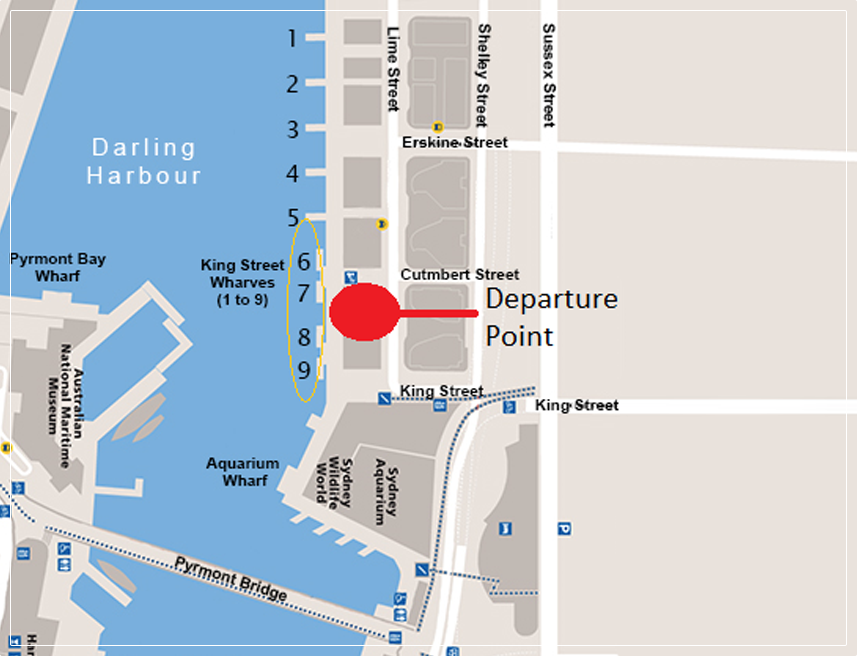 -
DEPARTURE INFORMATION
Cruise date: Friday nights during Vivid
Departure location: King Street Wharf, Darling Harbour - Wharf number to be confirmed - Bookings essential
Friday
7:30PM - 10:30PM
Subject to availability
The information provided here is a guide and is subject to change without notice. Please refer to your boarding pass for accurate departure information. Please arrive 15 mins prior to cruise time for boarding.
As part of our commitment to providing a timely service, we cannot wait for late arrivals. Tickets are non-refundable and non-transferable for no-shows or late arrivals.
Contact Us CTA - Blue Background